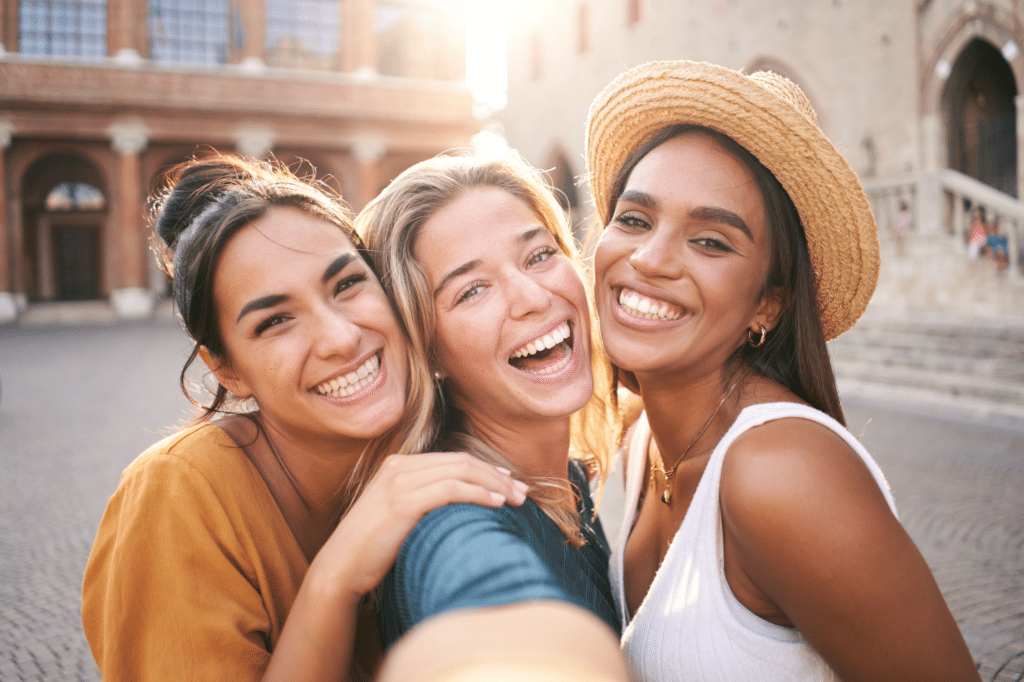 Our cosmetic dentists in Attleboro can improve the appearance of your teeth, gums, and overall smile. Unlike traditional dentistry, which primarily concentrates on oral health and functionality, cosmetic dentistry strongly emphasizes aesthetics and smile enhancement. Family owned and operated Exquisite Smiles provides many quality procedures and treatments to address any of your cosmetic concerns and goals.
Teeth whitening
Teeth whitening is a simple way to update the appearance of your teeth. Eating and drinking certain foods can cause stains and darkening in your smile. Get the smile you deserve with our teeth whitening treatment.
Dentures and Partials
Dentures and Partials can be used when you have missing or decayed teeth to restore your smile! Help gain your confidence back with dentures or partials.
Dental Implants
Dental implants are used to help get your smile back on track! Restoring the entirety of your smile, Dental implants are the perfect way to help gain your confidence back!
What are the Benefits of Cosmetic Dentistry?
Cosmetic dentistry offers numerous advantages for individuals looking to enhance their smile:
Cosmetic dentistry can transform the appearance of your smile, addressing imperfections such as stained, discolored, misaligned, or unevenly spaced teeth.
Achieving the smile of your dreams can significantly boost your self-esteem and self-confidence, positively impacting various aspects of your life.
Cosmetic dentistry provides a wide range of treatment options, allowing for customized solutions that address your unique cosmetic concerns.
A vibrant and beautiful smile can take years off your appearance, creating a more youthful and attractive look.
Conservative and Minimally Invasive
Many cosmetic treatments are minimally invasive and require minimal tooth reduction, preserving your natural tooth structure.
Our Cosmetic Dentistry Services
At Exquisite Smiles, we offer these cosmetic dentistry services and more to help you achieve the smile you desire.
Our professional teeth whitening treatments can effectively remove stains and discoloration, rejuvenating your smile's brightness.
Veneers are ultra-thin porcelain shells custom-made to conceal imperfections, such as chipped, stained, or misaligned teeth, creating a flawless and natural look.
 For individuals with missing teeth, dental implants provide a durable and natural-looking tooth replacement solution, serving as the foundation for other restorative treatments.
Crowns protect and strengthen damaged or weakened teeth, restoring their function and appearance.
Bridges replace missing teeth, bridging the gap and restoring your smile's aesthetics and function.
ClearCorrect clear aligners offer a discreet and comfortable way to straighten misaligned teeth, helping you achieve a more harmonious and attractive smile.
Unlike traditional amalgam fillings, tooth-colored fillings blend seamlessly with natural teeth, providing a more aesthetically pleasing solution for cavities.
If you have an uneven gum line or a "gummy" smile, gum contouring can help create a more balanced and attractive appearance.
We offer comprehensive smile makeover services that combine multiple cosmetic treatments to transform your smile completely.
Our Cosmetic Dentistry Process
Here's a general overview of what you can expect during cosmetic dental journey:
Consultation:

Your treatment begins with a thorough consultation with Dr. James Phelan or Dr. Tyler Phelan. We will discuss your cosmetic concerns and evaluate your oral health.

Treatment Planning:

We will work with you to create a treatment plan outlining the specific procedures, timeline, and expected outcomes of your cosmetic dentistry treatments.

Precise Execution:

Our skilled dental team will perform your chosen cosmetic treatments.

Final Adjustments:

After your cosmetic procedures, our dentists will make any necessary adjustments to ensure your smile looks and feels perfect.

Ongoing Care:

We provide post-treatment care and hygiene practices to help maintain the longevity and beauty of your newly enhanced smile.
Quality Cosmetic Dentistry in Attleboro, MA
Contact Exquisite Smiles in Attleboro today to schedule your cosmetic dentistry consultation. Dr. James Phelan or Dr. Tyler Phelan will ensure your smile's transformation is a work of art and that your confidence shines through. 
We take pride in being a family-owned business dedicated to providing our local community with exceptional dental care. With Exquisite Smiles, you can trust that your oral health is in good hands. We look forward to working with you and helping you bring out the best in your smile!