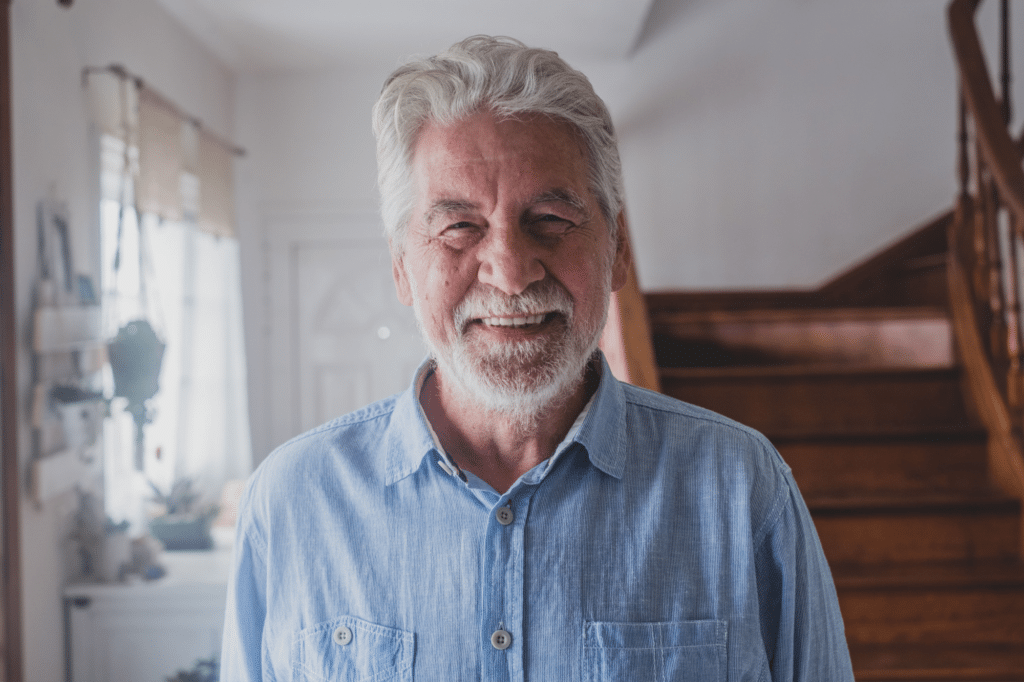 Our complete and partial dentures in Attleboro can help replace missing teeth and regain the function and aesthetics of your smile. Our comprehensive denture services provide customized, comfortable, and functional tooth replacement options that help you eat, speak, and smile confidently.
Dentures are removable dental prosthetics designed to replace missing teeth and the surrounding tissue.
They are crafted from high-quality materials to resemble natural teeth and gums, providing functional and aesthetic benefits.
Dentures are an excellent solution for individuals with extensive tooth loss, whether they have lost several teeth or require complete arch replacement.
What are the Benefits of Dentures?
Dentures offer several advantages, including the following and more.
Dentures provide a natural-looking smile, helping you regain confidence and enhancing your overall appearance.
Dentures allow you to eat, speak, and smile easily, restoring your ability to enjoy a wide range of foods and communicate clearly.
Dentures come in various types, including complete and partial options, allowing for tailored tooth replacement solutions to meet your needs.
Unlike dental implants, dentures are a non-invasive and more budget-friendly option for tooth replacement.
Dentures are easy to clean and maintain, providing a straightforward oral hygiene routine.
Our Denture Services
At Exquisite Smiles, we offer several different types of dentures. Dr. James Phelan or Dr. Tyler Phelan can help you choose the right dentures for your unique dental needs:
We use complete dentures when all your natural teeth in an arch are missing. They replace the entire upper or lower set of teeth and are supported by the gums and underlying jawbone.
Partial dentures are employed when some natural teeth remain in the dental arch. They consist of artificial teeth attached to a metal or acrylic framework, which clips onto existing teeth for stability.
Immediate dentures are placed immediately after tooth extraction, ensuring you have a functional set of teeth throughout the healing process. These are often temporary and may require adjustments as your mouth heals.
Overdentures fit over and secure dental implants for added stability and retention, providing a more secure and comfortable fit.
Implant-Supported Dentures
For enhanced stability and chewing efficiency, we offer implant-supported dentures that anchor dental implants for a secure and long-lasting solution.
Our skilled technicians create custom dentures, ensuring a comfortable and natural fit.
Our Denture Process
Here's an overview of what you can expect during our denture placement process.
Consultation:

We will assess your oral health, discuss your goals, and develop a personalized treatment plan.

Treatment Planning:

We will help you choose the best type of denture and answer any of your questions about the expected outcomes and the timeline for the procedure.

Impressions:

We take precise impressions of your mouth to ensure that your dentures match your unique dental characteristics.

Fitting and Adjustments:

Once your dentures are ready, we will carefully fit them into your mouth. Our dentists will make any necessary adjustments to ensure a comfortable and secure fit.

Ongoing Care:

We guide post-treatment care and hygiene practices to help you maintain the longevity and comfort of your dentures.
Restore Your Smile With Dentures in Attleboro, MA
Don't let missing teeth impact your oral health, appearance, or self-esteem. Contact Exquisite Smiles in Attleboro today to schedule your denture consultation with Dr. James Phelan or Dr. Tyler Phelan. 
Did you know that we are a family-owned and operated dental facility? That's right, our passion for dentistry runs in the family. From routine cleanings and check-ups to advanced cosmetic and restorative procedures, our team of skilled professionals is here to help you love your smile. We treat you like family at Exquisite Smiles because that's exactly what we are.